Mia Colbert, Licensed Massage Therapist
Therapeutic Relaxation Massage, Deep Tissue Massage, Sports Massage, Prenatal Massage
Mia is an East Tennessee State University graduate with a bachelors degree in kinesiology. She completed massage school in 2018, and was at the top of her class at Reflections of Health School of Massage. Mia's desire to learn about the human body, and how it moves, allows her to tailor each massage session specifically to each person's needs. During each session, Mia can offer a range of massage techniques including deep tissue, relaxation, and assisted stretching. She is intuitive with each stroke and application of pressure. Mia plans to further her studies in the human body while providing a holistic approach to healing it.
Mia also stays quite active, engaging in activities such as ultimate frisbee, spikeball, climbing, mountain biking, and copious amounts of yoga. She is currently working to receive 200 hour yoga teacher training in Baptiste Power Yoga. Mia has recently made Knoxville her home, and she loves all of the adventure and opportunity that this area has to bring.
---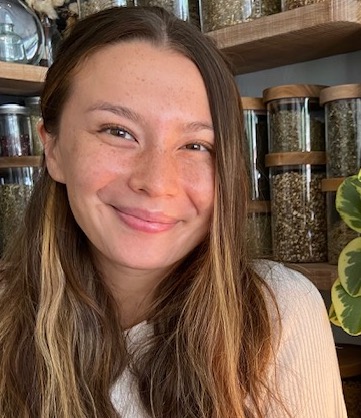 Stephanie Miller, Licensed Massage Therapist
Therapeutic Relaxation Massage, Deep Tissue Massage, Sports Massage
Stephanie began her lifelong journey of learning about the human body through 17 years of dance. Massage therapy was first introduced to her as it helped her work through various dance injuries as a teenager, and these experiences sparked her passion for becoming a holistic massage therapist in the future. Stephanie is a UTK graduate with a Bachelors in Kinesiology, and she continued to expand her knowledge in massage therapy after undergrad at Mind Body Institute in Nashville, TN. Stephanie has a therapeutic, purposeful, and intuitive approach to massage which allows her to individualize each session to meet her client's needs. Stephanie has studied Myofascial Release, Trigger Point Therapy, Deep Tissue, and Sports Massage and implements these modalities to help her clients release stored tension and feel more at ease in their bodies.
In her free time, Stephanie loves to bake, hike, practice yoga, and listen to podcasts.
---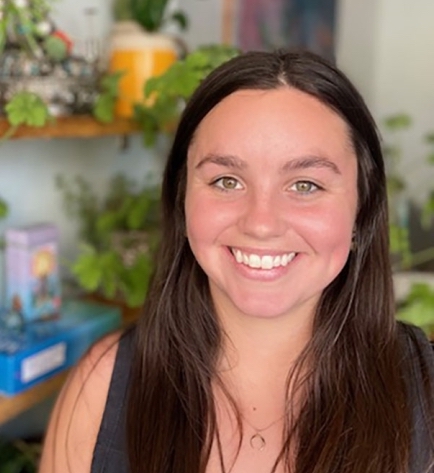 Jordan Butler, Licensed Massage Therapist
Therapeutic Relaxation Massage, Deep Tissue Massage, Prenatal Massage, Sports Massage
Jordan is a Knoxville native who studied Kinesiology and Psychology at The University of Tennessee. After she graduated, she went to Kauai to farm, learn Ayurveda, bodywork and herbalism. She spent time in the alpine wilderness of California snowboarding, hiking, practicing yoga, and foraging herbs on her many plant walks. She was inspired to carry home what she had found and began to embark on her massage journey by graduating from the Clinical
Massage Therapy Diploma Program at Arbor college- School of Massage. Throughout her nearly decade of studies, she realized that both Western and Eastern traditions have so much to offer by way of bodywork. Today, she is dedicated to continue integrating the many wellness techniques she has acquired and strives to gain knowledge in more advanced techniques along
the way.
She currently specializes in clinical deep tissue, therapeutic relaxation, sports, and prenatal massage. Her dedication to client-centered compassionate care provide a safe, unique bodywork experience for all of her clients.
---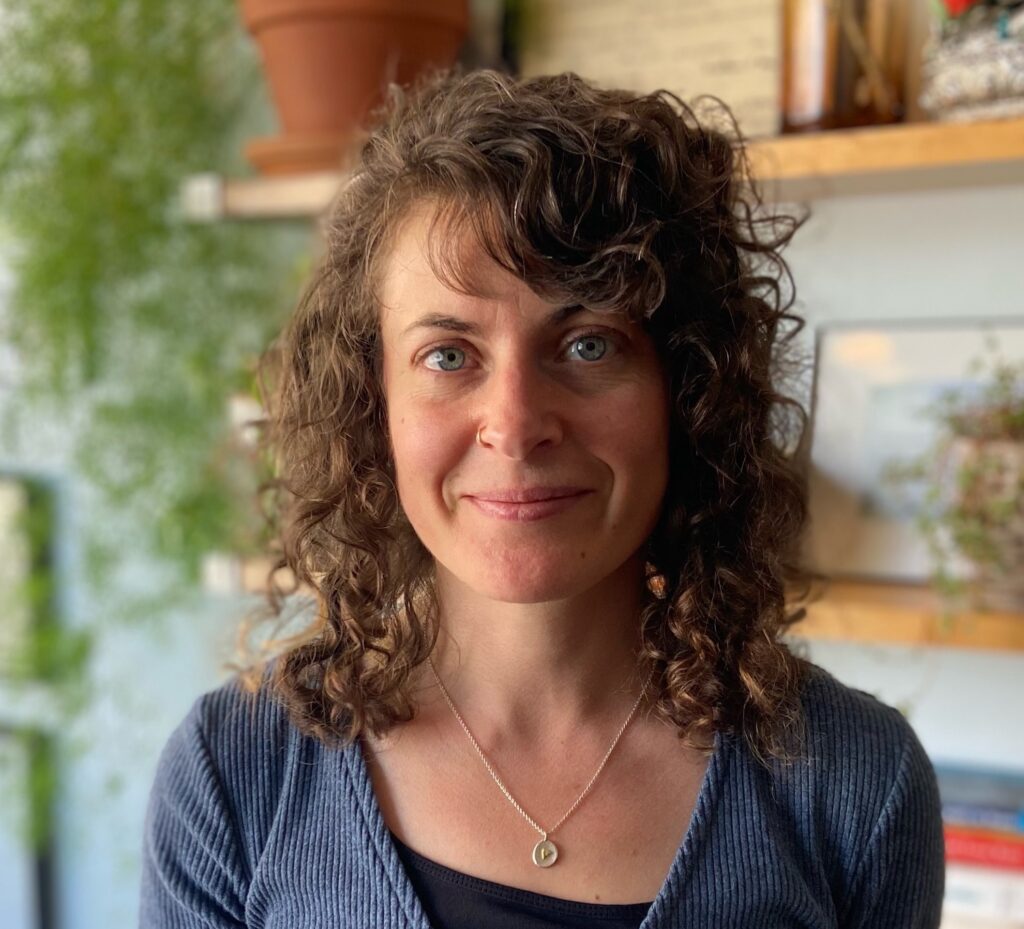 Kristie Kachler, Licensed Massage Therapist, Reiki Practitioner
Therapeutic Relaxation Massage, Deep Tissue Massage, Sports Massage, Reiki
Kristie Kachler is a 2021 graduate of the Western North Carolina School of Massage. She brings an integrated approach to her sessions, seeking to release sites of tension while also creating space for overall balance and relaxation. With the recognition that we are each our body's own best witness and primary healer, Kristie is happy to customize sessions to your evolving needs. Kristie's interest in massage and wellness has been shaped across vast distances—from her childhood fascination with the work of a local massage therapist in her tiny Kentucky town, to her encounters with holistic health practices and attitudes while living in Germany.
Outside the studio, you may find her running, reading, meditating, or showering attention on her two cats. Kristie also maintains a daily self-Reiki practice and offers Reiki sessions with gratitude for her lineage: Mikao Usui – Chujiro Hayashi – Hawayo Takata – Phyllis Lei Furumoto – Ojela Frank – Ruth Tishler – Jeanne Greening – Jean Isaacs – Elayne Crystal.
---
RaeAnn Propst, Licensed Massage Therapist
Therapeutic Relaxation Massage, Deep Tissue Massage, Sports Massage, Hot Stone Massage
RaeAnn graduated massage school in 2008, during which she discovered how profound an effect regular bodywork can have. She has a gift for tuning in and listening to the body. She takes a thorough approach to posture and compensation patterns, correcting them while being very nurturing. Her work flows, is deeply relaxing and extremely helpful.
RaeAnn is also a chef and loves dancing, and riding her bicycle.
---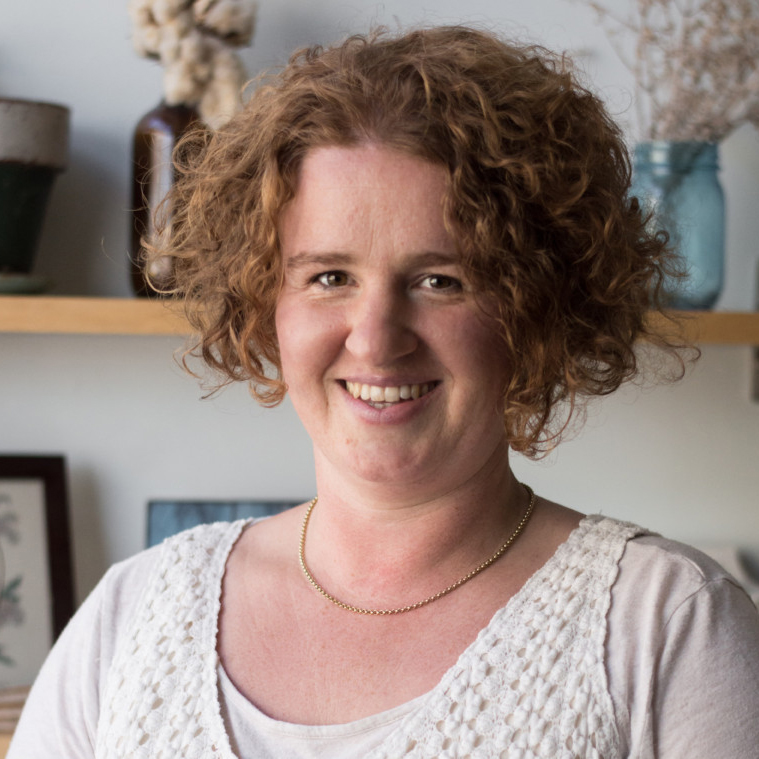 Monika Vincent, Licensed Massage Therapist, Reiki Master
Therapeutic Relaxation Massage, Deep Tissue Massage, Prenatal Massage
Monika is originally from Germany. She earned a B.A. in communication studies from the University of Erfurt, Germany, in 2002 and graduated as a specialist in peace and development studies from the UNESCO Chair for Philosophy of Peace at the University of Castellon, Spain, in 2003. She moved to East Tennessee in 2006 to be with her husband.
She completed the Roane State Community College Massage Therapy Program and has been a licensed massage therapist since 2011. Since then she has trained in acupressure, Thai yoga massage and myofascial techniques and has been attuned as a reiki master.
Monika offers a nurturing and nonjudgmental practice and a safe space for her clients to rest and relax. She uses her knowledge of the body as well as her intuition to guide her in addressing each client's specific needs. Being a massage therapist allows her to apply peace studies on the physiological level, working toward homeostasis one body at a time.
Monika lives in Maryville with her husband, their two daughters, two dogs and five chickens and loves living so close to the Smoky Mountains.
---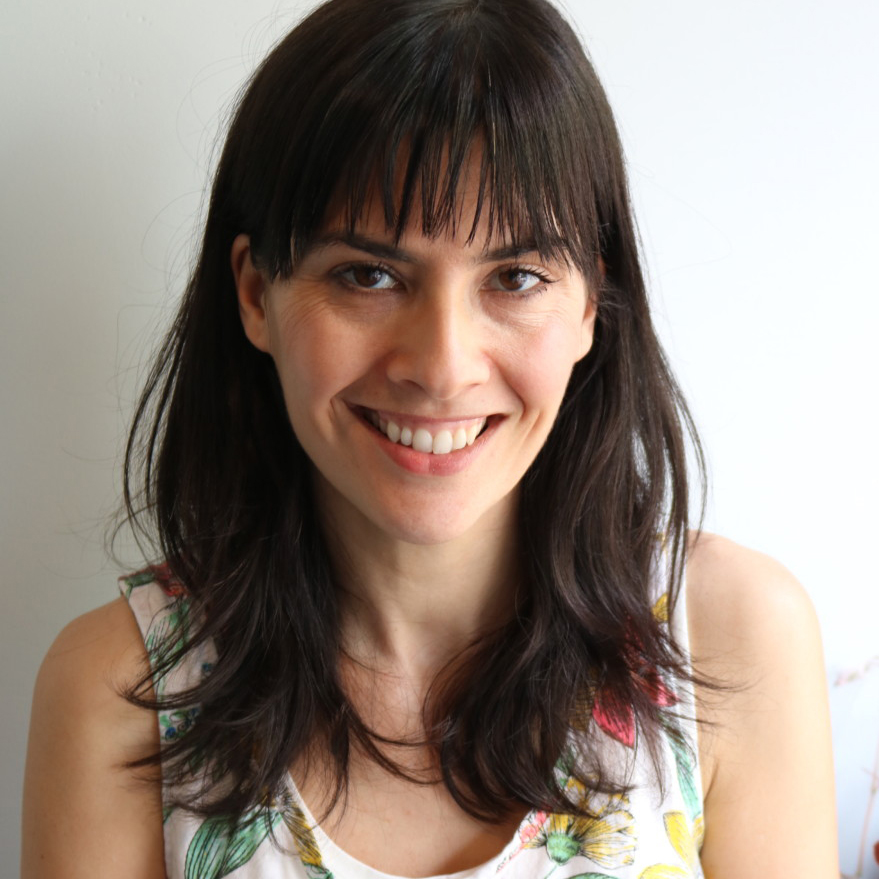 Elodie Sexton, LMT, Reiki Master, Innate Postpartum Care Certified Practitioner, IBH student and provider
Integrative Massage, Holistic Treatment of the Postpartum Body, Prenatal Massage, Reiki session, Maori Romiromi Protocol,
Elodie is a french native who first came to Knoxville as a french assistant at U.T. in 2001. Not only did she fall in love with East Tennessee, she also realized that her true path was devoted to helping others. After a very meaningful encounter with the Maori Healers from New Zealand and their life changing bodywork, she went back to school in 2007 to study massage therapy, and has been working as a practicing massage therapist since 2008. She also has been studying with the Maori Healers ever since and each time they return to Knoxville. In November 2018, Elodie traveled to Ahipara, New Zealand, to attend the "Te Rongopae" bodywork training, and had the opportunity to study and train at her amazing teacher's Atarangi Muru's clinic.
Her integrative massage is a means to relax your muscles, improve your posture, get rid of chronic muscle pain and chronic stress, as well as release energy and emotional blocks. Listening to her intuition and her clients' needs, she may use energy work, fluid strokes, Myofascial Release, assisted stretching, Table Top Thai Yoga Massage,  Sports, Deep tissue and Maori Romi Romi techniques. She also uses a Rākkau (stick), her feet, knees, elbows and forearms as tools to release trigger points and tight muscles.
Elodie is a Karuna – Holy Fire Reiki Master and offers Reiki sessions.
Elodie is also an Innate Postpartum Care Certified Practitioner, with the goal to accompany moms to be and new moms in setting up the most supportive and nourishing environment for them and their baby to thrive, and to help new moms with whatever is coming up as they are navigating this new chapter.
She is now offering the Holistic Treatment of the Postpartum Body after training with Lynn Shulte, PT, at The Healing Birth Institute in Denvers Colorado. This treatment allows to recognize specific patterns from pregnancy and birth, and help women's body recover. This protocol addresses Diastatis Recti, C-Section scars, low and mid back pain, difficulty taking a deep breath, painful intercourse, pelvic pain, and more.
---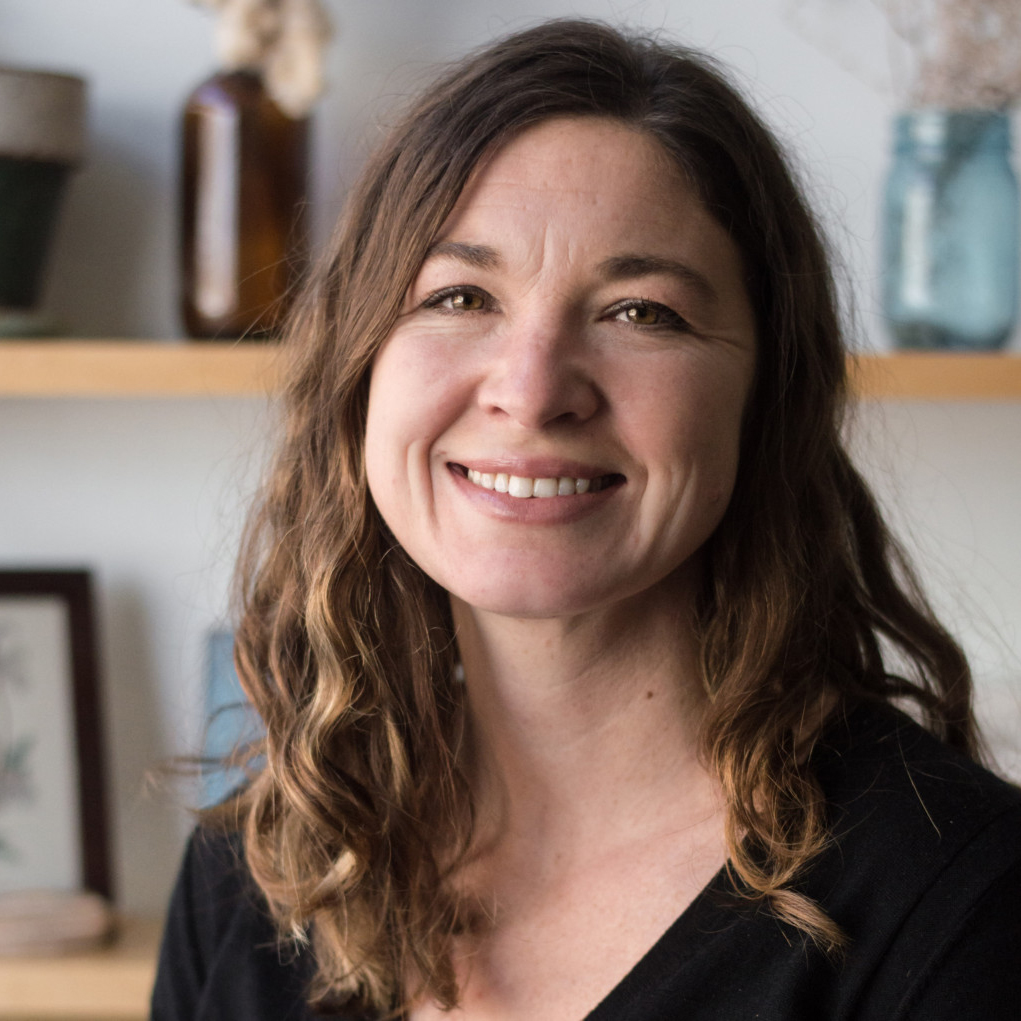 Nickie Bold, Licensed Massage Therapist
Deep Tissue Massage, Therapeutic Relaxation Massage, Sports Massage, Prenatal Massage
Nickie Bold began her study of massage therapy in 2005 at the CORE institute in Knoxville, TN and has been working as a practicing massage therapist since 2007. Nickie has studied Deep Tissue, Myofascial Release, Hot Stone, Reiki, and Sports Massage and uses a blend of these modalities to help her clients release stress, physical and emotional blockages, and find balance.
A collegiate athlete at the University of Tennessee from 2000-2004, Nickie has worked for the University of Tennessee Men's Athletic Department doing sports massage. Nickie is also a lover of the outdoor world and has a passion for traditional herbalism of the Appalachian Mountains. Nickie attended the Appalachian School for Holistic Herbalism in 2009, graduating with a Traditional Herbalist degree.